First things first, there's an update to the game!
Get it here:
Straight to VHS Version 0.3.01
Read the changelog here:
Changelog
It's almost been two years since Straight to VHS was born. At first it was just a awesome and funny idea. Then it became something super-fun to do with friends. And for a while now, it's been something we've shared on a few subreddits and posted about on social media a bit. To our joy, people have been really diggin' it.
And it's just been SO. MUCH. FUN.
We wanna keep doing this.
It's time to start the next phase...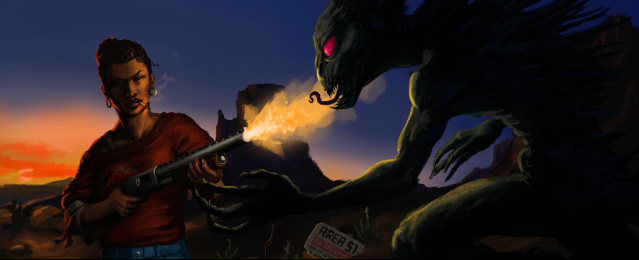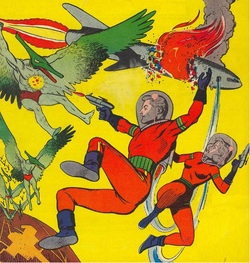 Straight to VHS isn't done. It's going to be added to, tweaked, balanced and tuned. But it is almost feature-complete and we think it's ready to find its audience. From here on out, we're going to be actively trying to promote it 'round the wide world of the internet, not just on a couple subreddits. Consider this the start of Straight to VHS' open BETA!
We want to grow the pool of people playing Straight to VHS for three specific reasons.
We think the game is a blast and more peeps need to know!
We need more feedback from more people if StVHS is going to be the best it can be.

We hope to grow an awareness and an audience in advance of a crowdfunding campaign in early 2017! ... Scary! Exciting!
We hope to turn the untold hours spent on Straight to VHS into a slick, professional, kick-ass product. The intent remains to always have a free version of the rulebook available, though we will have to figure out what the cut-off will be as far as what is free and what isn't. For now, we share this age with the complete and open Straight to VHS beta.