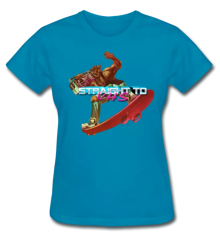 Ahem! *puts on salesman hat*

I want you to imagine a world in which you could show off your gaming pride with a bitchin' t-shirt. Also, imagine if every purchase were to help fund the ongoing development of Straight to VHS.

It may sound like some fanciful science-fiction dream, but in fact, it is a beautiful science-real truthoid!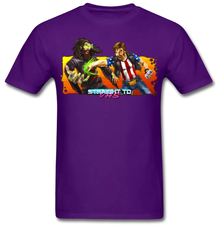 Each design is available in a women's t-shirt and unisex/men's.
There are 13 colors available for the women's shirts and 15 for the men's shirts!
Hit the shop link on the top right or just click
here
to check it out.